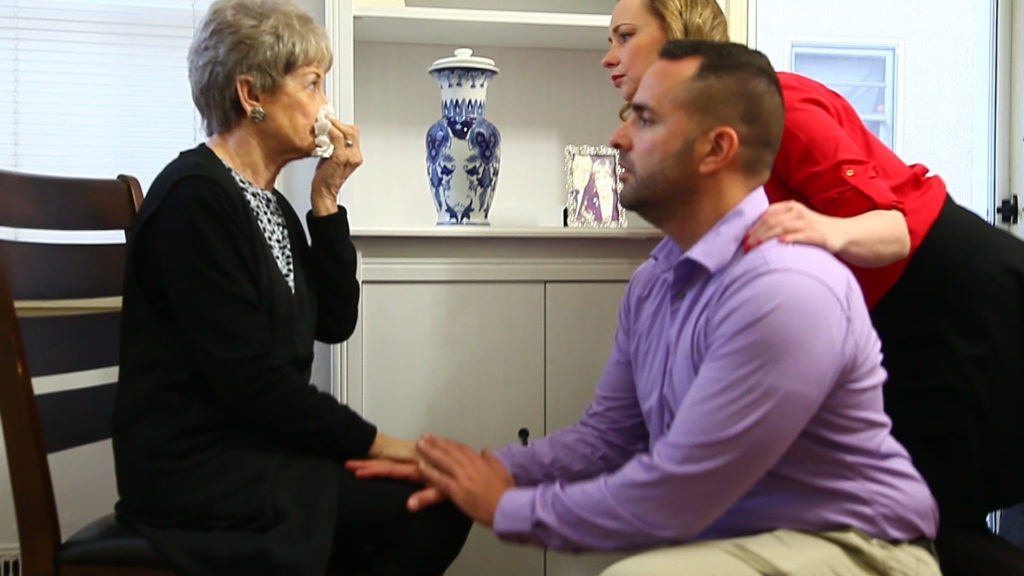 Thanks to everyone from "MY DEAREST ONE"
My first time directing & writing, it went so smoothly. March 2018, I entered the Straight 8 Super 8mm film contest from the UK. I simultaneously shot a digital version on a Black Magic Design Camera with extra scenes to submit to additional festivals. It's shaping into a very productive & exciting film year. I received the final copy back Oct 2018, now ready to share with everyone. I hope you enjoy my filmmaking journey.
I was inspired to create this short film after attending a workshop through the Jameson Sure Shot-Short Film Competition. They provided a full day of workshops for a selected group of filmmakers to focus on Directing the Actor and Writing Screenplays. This is where I met some people involved with the Straight 8 Competition and learned about the contest. I became determined to enter, with the prize being 8 selected winning films would premier at Cannes!
The rules; create a short film, in sequence 8mm film, (1 roll = 3:20min), no editing and send a separate soundtrack praying the track syncs right. I needed a film concept, a Super 8mm camera, and a crew.
Creating this film had many challenges, from crew no shows, location issues, losing daylight, adding a 2nd shoot date all too close to the deadline, and difficult talent to work with, as you'll see in the ending. Overall, Mission Accomplished!
I look forward to my next 8mm film entry and one day premiering at Cannes. For now, I'm thrilled to have been one of 150 entries accepted in the 2018 straight 8 competition. Having this finished 8mm film makes us all winners, thanks to Straight 8 for the inspiration!
I am proud to announce "MY DEAREST ONE", a short quirky comedy, filmed in Los Angeles, CA. Thanks to the talented Cast & Crew for my Director and Writer Debut!
Check out more on IMDB: My Dearest One or the Facebook fan page @MyDearestOneShortFilm
"My Dearest One" – A Quicky Comedy
Life is so unpredictable. It was just another ordinary day for Sara and Tom, such a loving couple, until his mother came to visit after losing a loved one. They tried to be supportive, but some bizarre behavior and Tom's love for his mother starts to leave Sara no option but to find a way to gain her husband's affection back and give his mother a new agenda.
Shooting on Super 8mm film is challenging, and being my first attempt, some of the scenes might move too quickly to catch a few relevant details. So, I'm adding this extra synopsis before you view the film.
Synopsis (Spoiler Alert) A quirky comedy involving Sara and Tom consoling his Mother-in-Law, Sue, that suddenly showed up on their door step after the loss of a loved one, which ends up being her cat! Things start to get bizarre as Sara takes action to regain control of her once happy home. Shot on Super 8mm Film, 2018. Shot in sequence, 1 take, no editing, film for Straight 8, UK contest. (A digital version shot on Black Magic Design, with a surprise ending is also available) First time Writer/Director.
WATCH "My Dearest One" now and have a laugh! Please Subscribe to my channel and leave a comment. With your support by subscribing I can gain more resources from YouTube Studios to create future films!
Thanks for your continued support!